Big Run Wolf Ranch is a federally licensed non-profit educational facility specializing in North American wildlife. We have been licensed for approximately 35 years and doing educational lectures for approximately 30 years. Many of the animals here at Big Run have been rescued wherein the only other alternative was euthanasia. Although we have rescued many animals, Big Run's primary objective is conservation through education. Currently, we are unable to comfortably house any additional wildlife. With the continued generous support of the public, our facility will expand as funds allow. John Basile, President, has held a USDA federal license and has been working with large North American predators for 35 years.
Luna
Luna, a British Columbian wolf, was born at BWRW in May of 2017. Luna is very friendly and loving.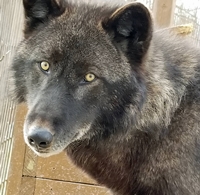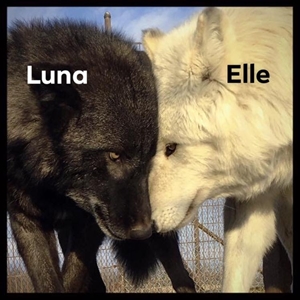 Elle
Elle arrived at BRWR in 2010. Arctic wolves live on islands in the Canadian High Arctic. Canadian biologists believe there are only 300 Arctic wolves on the island at this time.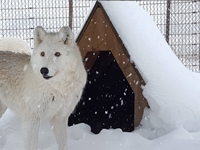 J.J. (Jack Jr.)
J.J., a British Columbian male wolf, was born at BRWR in May 2013. His parents were Jack and Teo. He is an alpha male with beautiful eyes and a dominant personality.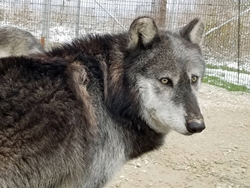 Sitka
Sitka, a British Columbian female wolf was born in May of 2015. J.J. is her mate. Sitka enjoys coming out for shows and walks.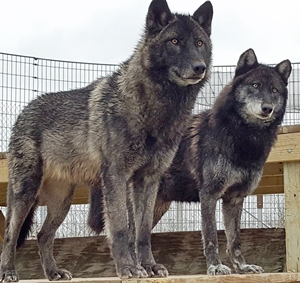 Canuck
Canuck, a British Columbian female wolf, arrived at BRWR in May 2010. She was acquired from a wolf preserve in Florida. Canuck has all the classic BC markings, such as the white star on her chest, white paws, and yellow-green eyes.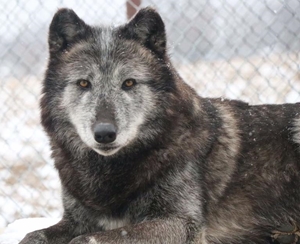 Tikaani
Tikaani, a North American Grey Timber male wolf, arrived at BRWR in May 2020. He is very easy-going, but shy with people he doesn't know. Tikaani's mate is Nova.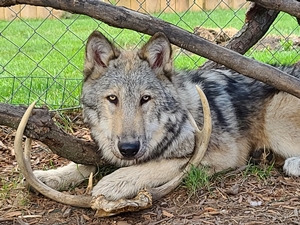 Nova
Nova, a North American Grey Timber female wolf, arrived at BRWR in May 2020. She is very curious and playful. Nova's mate is Tikaani.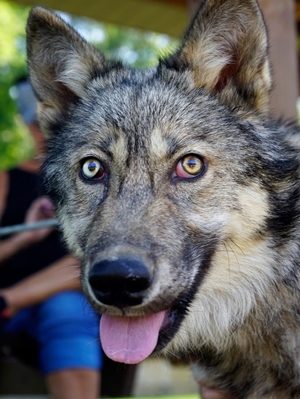 Kuma
Kuma, a typical North American black bear, arrived at Big Run Wolf Ranch in March of 1999 weighing only 25 pounds and still on the bottle. Kuma was being sold illegally at a flea market in Kankakee, IL. Someone purchased him for $300.00 and took him home. Five days later he was confiscated by Will County Animal Control and donated to Big Run Wolf Ranch. He is now 7½ feet tall and about 500 pounds. He is very affectionate to John and loves to entertain the children on field trips. One of John's favorite things to do is to give Kuma a good belly rub and engage in a quick wrestling match. Occasionally he will bring him his favorite treat, chocolate mint Girl Scout cookies.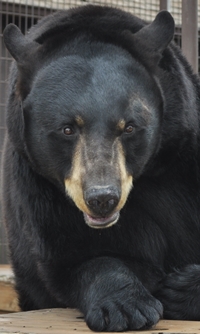 Charlie
Charlie, A.K.A. Cougar, Mountain Lion, Puma, came from another federally licensed facility in 2007. Charlie is named after John's favorite Walt Disney episode of "Charlie, The Lonesome Cougar" from 1967. Charlie was bottle fed as a kitten by staff and volunteers, and loves petting and scratching from his caretakers. Charlie is very vocal and greets all of our visitors. He is one of our most popular ambassadors.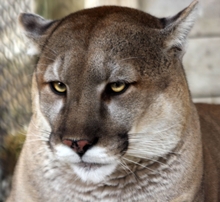 Shere Khan
Siberian Tiger, also known as, an Amur tiger from the Amur region in Siberia. Khan arrived at BRWR in December 2013 at 11 weeks of age. Because he was bottle fed as a cub, he is very affectionate and enjoys socializing with his handlers. Khan loves crowds and has an entertaining personality. The Siberian tiger is one of the most endangered animals in the world. Scientists believe that if poaching and habitat destruction are not stopped, the Siberian tiger will be extinct in the wild in 15 years. It is also believed that there are less than 400 Siberian tigers left in the wild.
Yoki
Yoki is a Canadian Lynx that arrived in July of 2019 from a facility in Montana. She is very sweet and loves to be around people.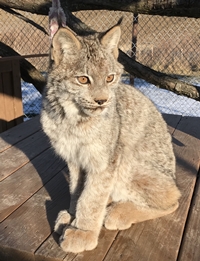 Harley
A Gelding who loves to run!. Harley is believed to be about 23 years old. He was abandoned by his previous owner.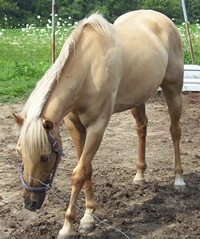 Tiamo
Our crazy, funny, quirky miniature Sicilian donkey who loves her free time running around the ranch! Tiamo enjoys bothering new volunteers and tipping over our wheelbarrows.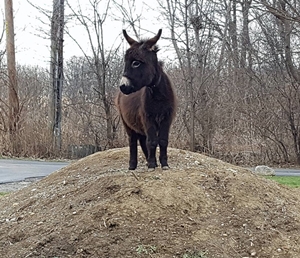 Montana
Montana is a coyote that arrived in July of 2019 from a facility in Montana. He loves attention from his female caretakers and he enjoys going for walks.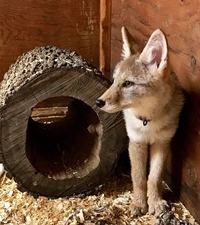 Penelope
Penelope is a New World female porcupine that was obtained from a breeder in Minnesota in May 2012. Her favorite foods to eat are the leaves from willow branches and corn on the cob. We can pet Penelope from the head down!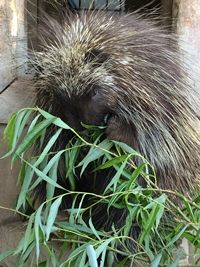 Elroy
Elroy is a Striped Skunk that arrived at BRWR in the spring of 2014. Elroy loves to snuggle and people of all ages love him.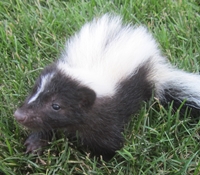 Miwok
Miwok arrived at BRWR in 2011 from a rehabber in Illinois. She was named for the Native American tribe that inhabited Yosemite National Park. Coyotes are very important to the ecological balance of the region in controlling pests, such as rabbits and rodents.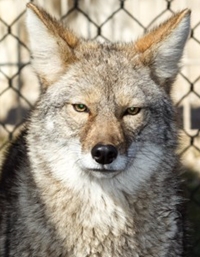 Lloyd
Lloyd is a striped skunk that was born in April of 2021. He was named after Lloyd Wilkiel, one of our greatest supporters. Lloyd is young and rambunctious and he loves to run, play and eat!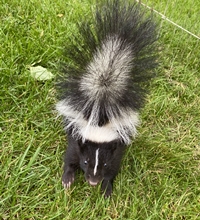 Nugget
Nugget is a rescued goose that was dropped off anonomously as a gosling in April of 2021. He has a deformed upper beak that prevents him from feeding like other other geese do, but he is able to eat tall grasses and food from a bowl. Nugget loves to swim in the creek and follow his caretakers all around the ranch.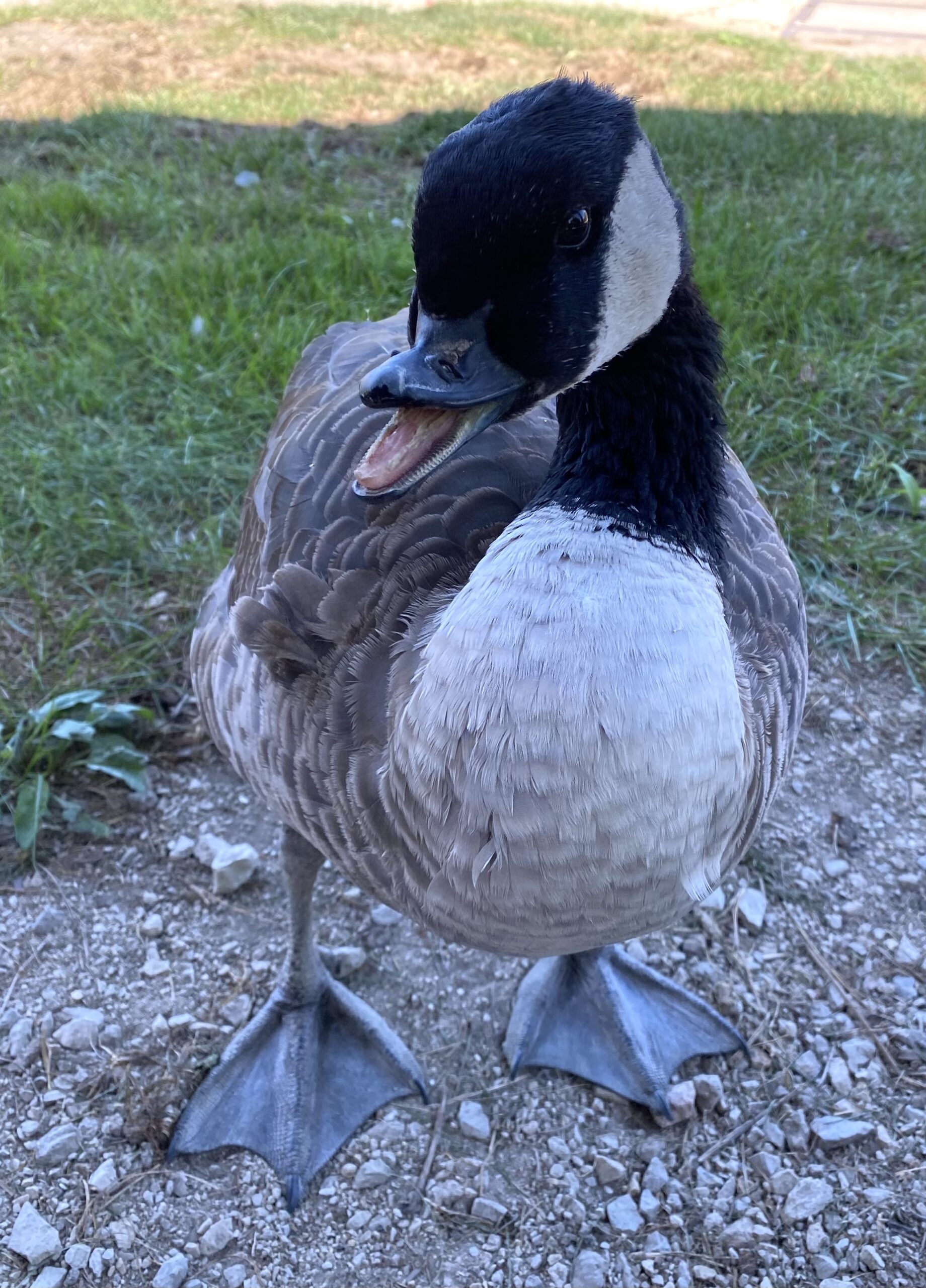 ODIN –  British Columbian Wolf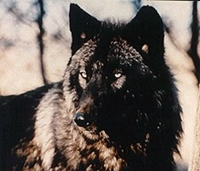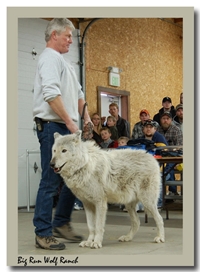 KIRBY – Marble Skunk
PEYOTE – Coyote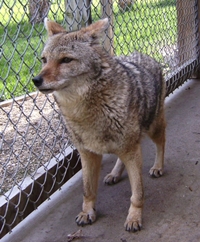 BLOO – Canadian Lynx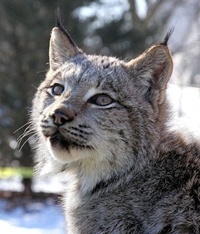 JUNO – North American Gray Timber Wolf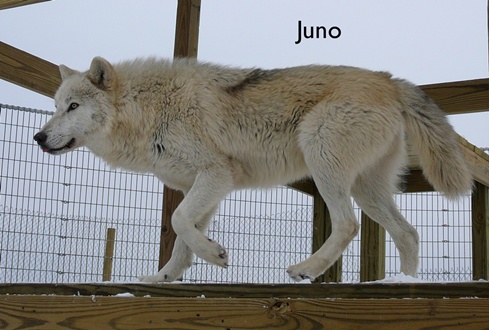 BEAU & SONORA – North American Gray Timber Wolves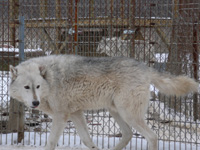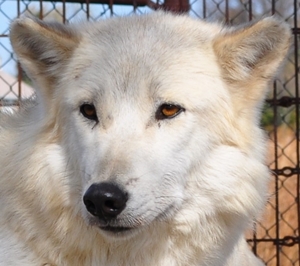 UTE  & SEQUOIA – British Columbian Wolves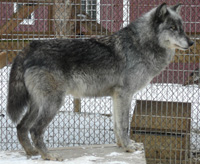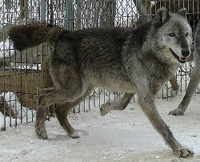 SIERRA – North American Gray Timber Wolf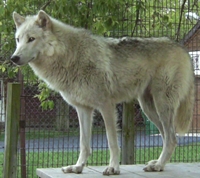 JIMMY – Maltese Security Dog & Kali's husband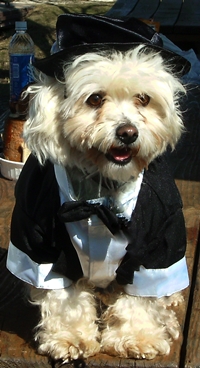 MAX – Great Pyrenees Mountain Dog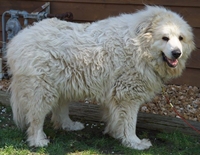 SHADOW – Hackney Welsh Pony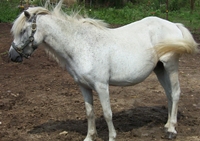 SPIKE – New World Porcupine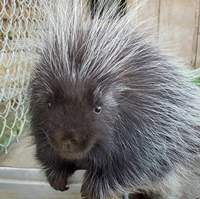 WILSON – Woodchuck/Groundhog/Whistle Pig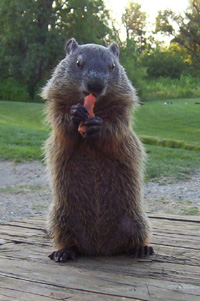 Jack & Teo – British Columbian Wolves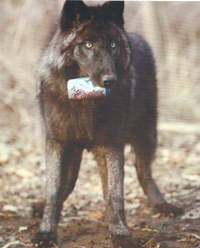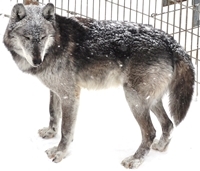 Zeus – North American Grey Timber Wolf